Office / Corporate Spaces


The health and well-being of your employees determine their performance levels and also have a direct impact on your bottom-line. By Improving indoor environmental quality, you can protect both easily.  Many different indoor air quality studies have shown that better indoor air quality can lead to productivity improvements of 8-11%.
Medklinn's Air+Surface Sterilizers is effective in eliminate airborne and surface-bound pollutants that cause sick building syndrome, illnesses, cross infection and discomfort.
Medklinn's Air+Surface Sterilizers are scientifically verified to eliminate:
99%* Bacteria, Virus and Mould
Cigarette smell
Bad odour
Dust mite and allergens
Volatile Organic Compounds (VOCs)
"The installation indicates overall high satisfaction with the improvement in the air quality. We wanted to measure and quantify the impact from a ROI perspective…Within 3 months, the sick leave drop by 8%…another measurement after 12 months, the sick leave drop by 19%."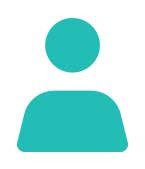 Serena Ng
HR Director
Watson's Personal Care Stores Sdn Bhd
Some Of Our Corporate Clients