Medklinn承诺

去除99.99%* 霉菌
霉菌会使一个完美的生活空间散发出又闷又脏、又难闻的气味。 Medklinn承诺消除99.99%的霉菌,为您提供清洁健康的环境。

去除99.9%* 细菌
杀灭细菌、病菌和病毒,摆脱病毒感染的风险和痛苦。 Medklinn 承诺无需使用任何空气过滤器或化学物,即可安全有效地对空气+表层进行消毒。

减少过敏原
许多人认为灰尘和尘螨是引起过敏性鼻炎或鼻窦感染的真正罪魁祸首。然而事实上,它们都是由尘螨粪便中的蛋白质引起的。 Medklinn 承诺有效地中和这些表层上的尘螨粪便中的蛋白质。

消除异味
难闻的气味不会只在空气中飘浮并消失,还会附着在织物和家具的表层上。 Medklinn承诺,中和有毒的气体污染物和难闻的气味,以提供干净和清新的空气。

净化空气+表层
在您生活的空间中放置Medklinn设备,可全天候 持续不断地去除大家共享的空气及表层上99.9%*的所有已知细菌、病菌、病毒、霉菌和真菌。

顾客满意度
Medklinn 以结果为导向,以客户为中心。 我们努力确保始终为客户提供清新洁净的空气,以实现更好的生活质量。
我们提供各种服务好让您能体验Medklinn的益处,:
a. 365天退款保证
b. 免费送货
c. 0% 利息分期付款
Medklinn-Homepage
Experience a Higher Level of Hygiene & Safety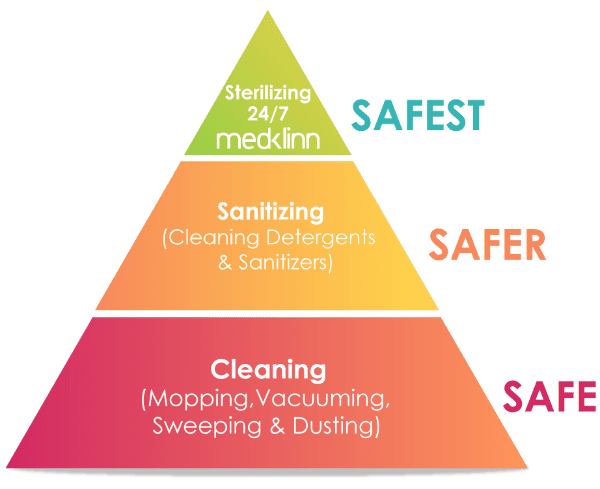 Medklinn's Cerafusion™ Sterilization Technology offers higher level of protection and safety when compared to general sanitization practices.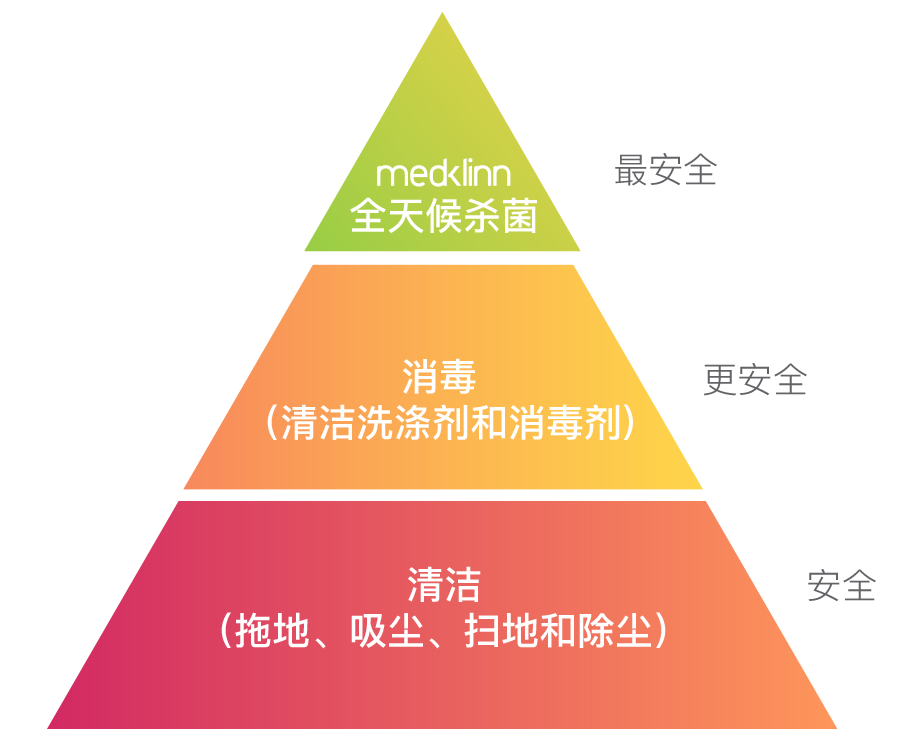 与常规消毒做法相比,Medklinn的Cerafusion™ 净化技术提供了更高水平的保护和安全。
Innovating Hygiene with Cerafusion™ Sterilization Technology.
Testimonial
"I think Medklinn is an ionizer (Air & Surface Sterilizer) that can help to purify the air because in the air especially in the clinic, in an enclosed space like an aircon place in the building (centrally provided), it is difficult to circulate fresh air. So, it is important to get the air that is circulating in the clinic clear of dangerous bacteria, viruses, mould and fungus, and other volatile substances, smell and so on."
Klinik Kulit Kuala Lumpur
Dr. Low Bin Tick
"I have been using Medklinn Air+Surface Sterilizer in my house and I find it very helpful in reducing the risks of cross infection, that's why I am getting Medklinn for my clinic. Medklinn is known of its high efficacy in killing bacteria and viruses in the air and on surfaces. And what I like is it is chemical-free"
Wong TCM
Dr. Wong Wei Kong
"We wanted to make sure that we had not only members wearing masks, and washing their hands, but that we have a sterilizing systm that runs 24/7, overnight. So that when they come the next day, we've literally done everything that we possibly can"
Daily Muscle
Noel Chelliah, Founder of Daily Muscle
"…We also believe that clean air is important for the safety of everyone. Our school has chosen to work with Medklinn, a specialist in eradicating bacteria, viruses and mould. They provides healthy spaces 24/7 by sterilizing air and surfaces using a natural, non-chemical solution…"
Integrated National Curriculum Schools & Kindie World
Jenny Sim, CEO
Changi Airport group stepping up precautionary measures to combat coronavirus with Medklinn.
Changi Airport Group by The Straits Times
"I  care about the safety for my patients and my staff that's why I installed the Air+Surface Sterilizer in my clinic."
Klinik Pakar Kanak-Kanak Ceria
Dr. Quek Li Yun, Consultant Paediatrician
"Future patients would want to see doctors investing air sterilization equipment for them to feel safe before they receive treatment."
The New Norm in the Dental Practice
Dentist
"After the installation, it helped us a lot. We don't use chemical spray anymore, just to remove the odour."
ED.JU Restaurant and Lounge
Chef Eddie
"Within 3 months, the sick leave drop by 8%…another measurement after 12 months, the sick leave drop by 19%."
Watson's Malaysia
Serena Ng, HR Director
"We have taken the initiative to establish the new norm in private education by continuous sterilization 24 hours 7 days a week for the safety of our students."
Pathways Academy
Aaron Tan, Founder